About Jacqueline DeGavia
Jacqueline DeGavia's tranquil watercolors and oil landscapes reflect her childhood in the Canadian North woods. A working artist for most of her adult life, she finds special joy in the landscapes of the Pacific Northwest. She holds a Master's degree in Adult Education and taught for many years with special-needs students. To encourage other to "Echo Their Magic," she wrote a booklet called Creating Simply: Create a Painting in Three Easy Steps. It is available with her paintings and note cards.
Major Influences
Tom Thompson for the Canadian Group of Seven, renowned artist Zoltan Zsabo, and other Pacific Northwest artists such as Glen Oberg and Deanne Lemley.
Jacqueline is available for workshops.
Please contact for availability
DeGavia Gallery & Retreat
Lake Tyee
P.O.Box 524, Concrete, WA  98237
Phone 360-708-1966, 1degavia@gmail.com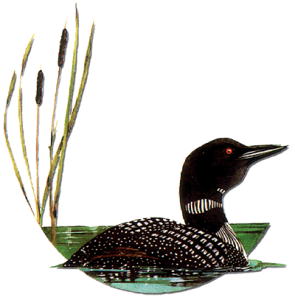 Professional Affiliations
Associate Member National Watercolor Society – Current
Associate Member Canadian Society of Painters WC – Current
Associate Member Transparent Watercolor Society of America – Current
Skagit Artists – Since inception
Art League North  1994 – 2005
University WA Women Exhibitors  1982 – 1989
Northwest Artists, Frye Museum    1982 – 1989
Stanwood/Camano Arts/Crafts Fair   1980 – 1982
Museum of Northwest Art  2006
La Conner Art Workshops  1990 – 2006
Professional Experience
Annual Tulip Vineyard/Orchard Festival/Art Shows  2005 – 2013
Art Show Benefit/Youth Services, Mount Vernon, WA  2003
Art Show/Workshop/Conway Muse/Tulip Festival, Mount Vernon, WA  2002
Annual Cascade Days, Featured Artist, Concrete, WA   2006
Skagit Artists Together Studio Tours   2005 – 2016
Skagit Artists Together Depot Show, Anacortes, WA  2009 – 2011
Bowman Gallery Art Show, Anacortes, WA  2010
Majestic Inn Art Show, Anacortes, WA  2011
Church Religious Science, "Art and Creativity"  2005
"Create a Picture" workshops, School District, Mount Vernon, WA
Art Consultant/Teacher, Skagit Mental Health/Adult Services, Mount Vernon, WA
Spring, Summer and Fall Workshops   2001 – present
Art Programs/Galleries/Workshops – Private Sector
Showing in local venues, Sedro-Woolley, Concrete, WA  2004 – present
Show and Sell at the Schack Center, Everett, WA  2012 – present
Special Ed Teacher – Lake Stevens, Indian Ridge, Monroe, Twin Rivers Penal Institutions  1991s
Stillaguamish, Tulalip, Upper Skagit and Sauk-Sulattle Tribal Learning Centers  1980s/90s
Director Adult Ed/Nw Indian College, Bellingham, WA  1989 – 1993
Lake Tyee Studio, By appointment